T&T Scientific is a technology and service company focused on formulations and manufacturing of pharmaceutical nanomedicines. T&T Scientific has three main core departments: 1) Contract Research, Development and cGMP manufacturing. 2) Manufacturing Platform All-Inclusive Technologies for In-house or Sales. and 3) Lipid Nanoparticle Formulation Discovery, Optimizations, and Technologies. T&T Scientific has quality system managed by quality team and electronic quality system (Qualio). T&T Scientific quality department insures the quality of both drug products, and technology transfers to and from T&T Scientific. Moreover, the company has established a practical education platform. This platform connects the world in the field of nanomedicine therapeutics and vaccines for the most effective dissemination of information in the field.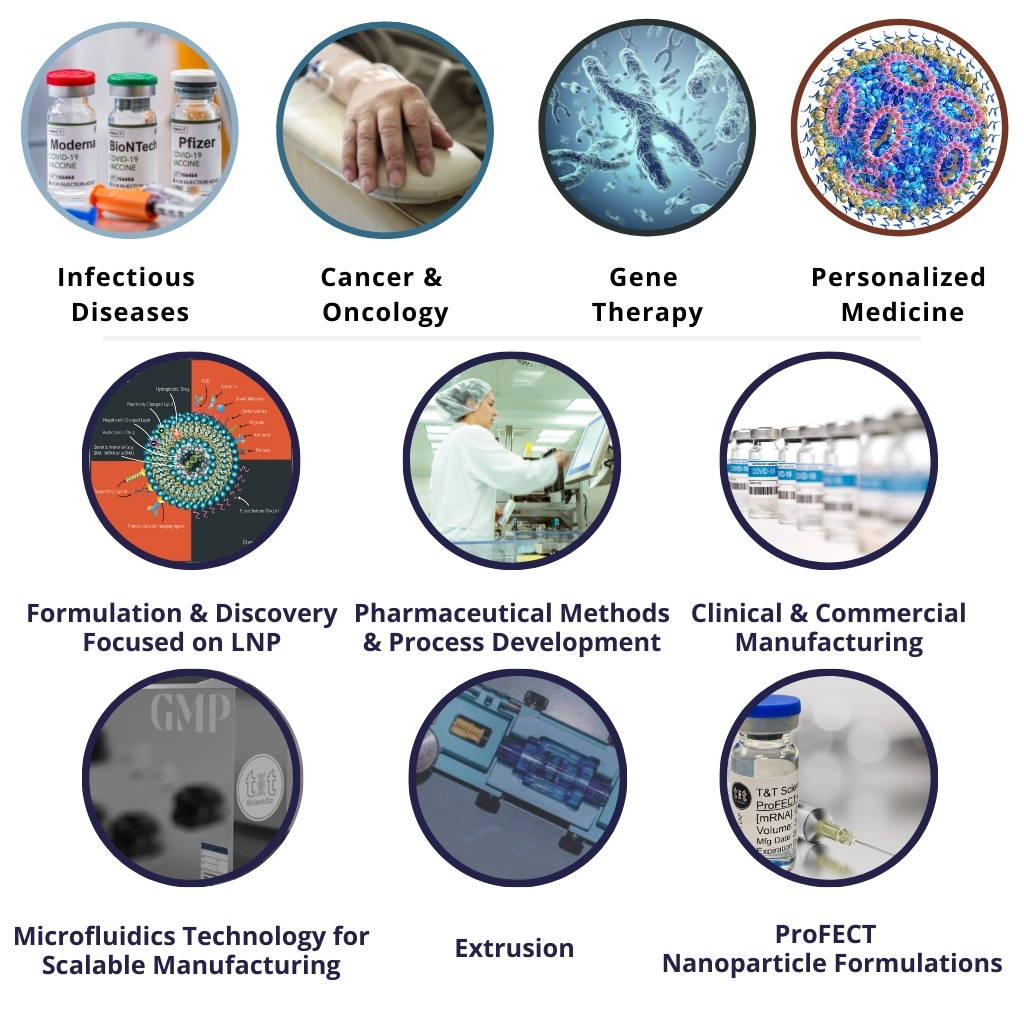 ---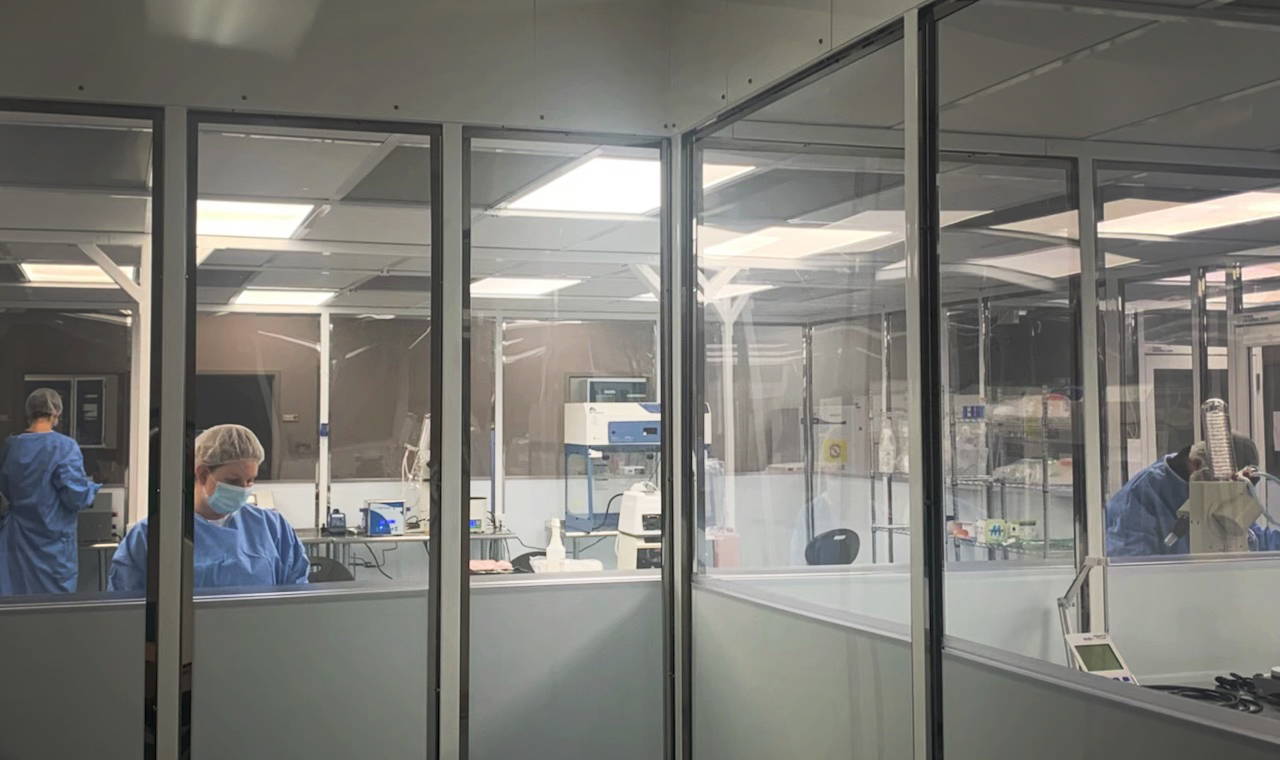 Quality Policies at T&T Scientific are: 1) Foster a quality mindset that promotes a passion for continual improvement. 2) Ensure compliance with all applicable regulatory requirements. 3) Guarantee safe and effective products and services that fulfill customers needs.
T&T Scientific is a full cGMP facility under one roof. T&T Scientific was founded to provide end users and customers with liposomal and lipid-nanoparticle equipment, research and development, and manufacturing services. And ultimately to help them achieve their goals in bringing life changing and life saving technologies to the world. Each department is a discrete functional unit of the organization, and a quality centric approach is at the core of all that we do. T&T's Quality Operations are governed by the site's Quality Manual. T&T Scientific Corporation's Quality Management System takes it guidance from 21 CFR Part 820 Quality System Regulations and complies all FDA GMP regulatory requirements. These requirements include 21 CFR Part 210, 21 CFR Part 211, and 21 CFR Part 11. The company claims no exclusions from the 21 CFR Part 820, 201, 211, 11 at 7140 Regal Lane, Knoxville, TN 37918.  
---
T&T Scientific is a full cGMP operation under one umbrella. T&T operations unit covers projects from early discovery and optimization of drug products, delivery systems to pharmaceutical manufacturing process and analytical methods development, to clinical and commercial manufacturing. T&T is registered with the FDA and producing clinical materials for multiple pharmaceutical and bio technology companies. T&T Scientific comprehensive services are categorized to following:
Formulation and delivery system discovery and optimization

Analytical Methods, and Manufacturing Processes Development

Preclinical Pharmaceutical Development and Engineering Batch

Phase I, II Clinical Trial Manufacturing

Phase III Clinical Trial Batch Manufacturing

Commercial Batch Manufacturing

Sterile Filtration, Fill and Finish with Labeling for All of Above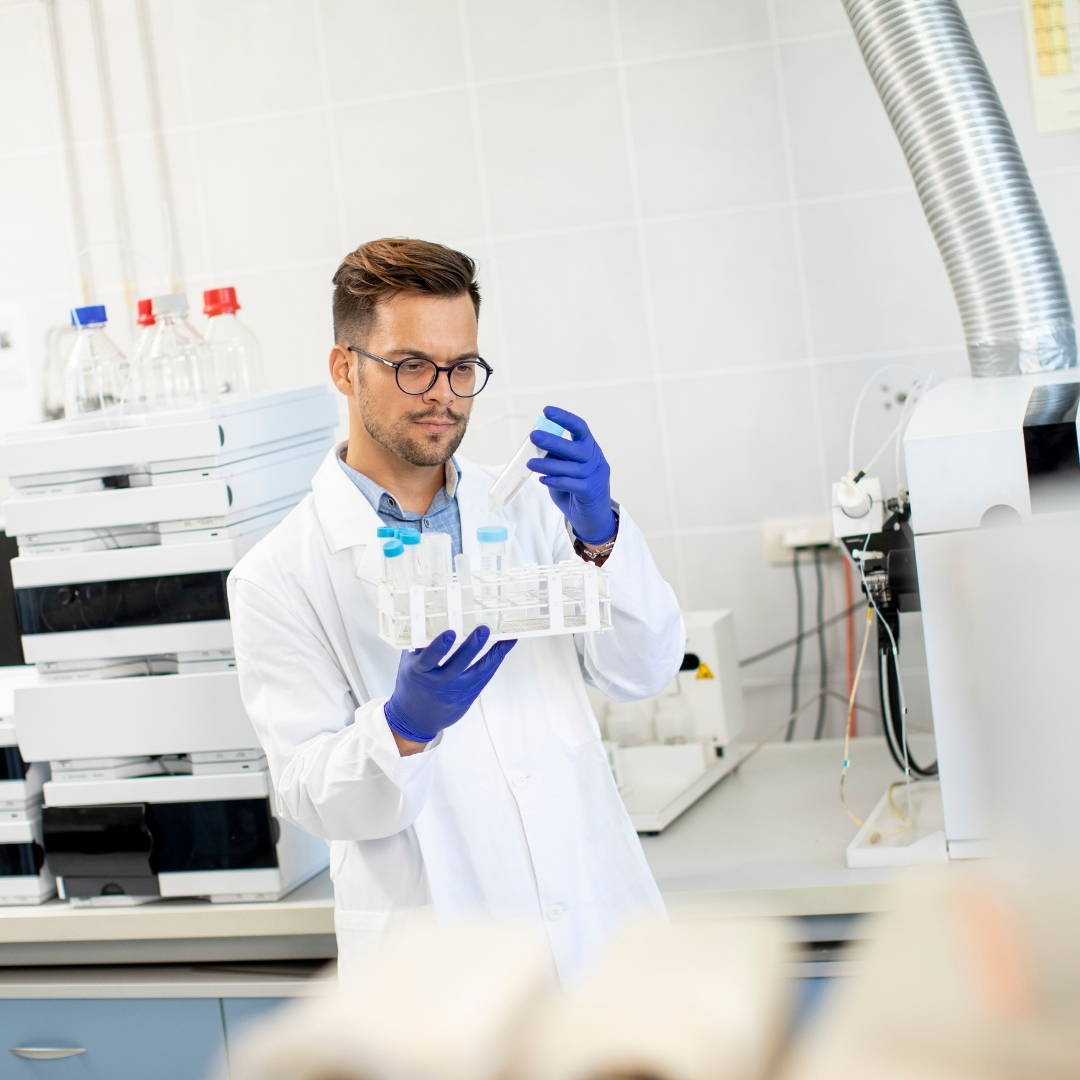 ---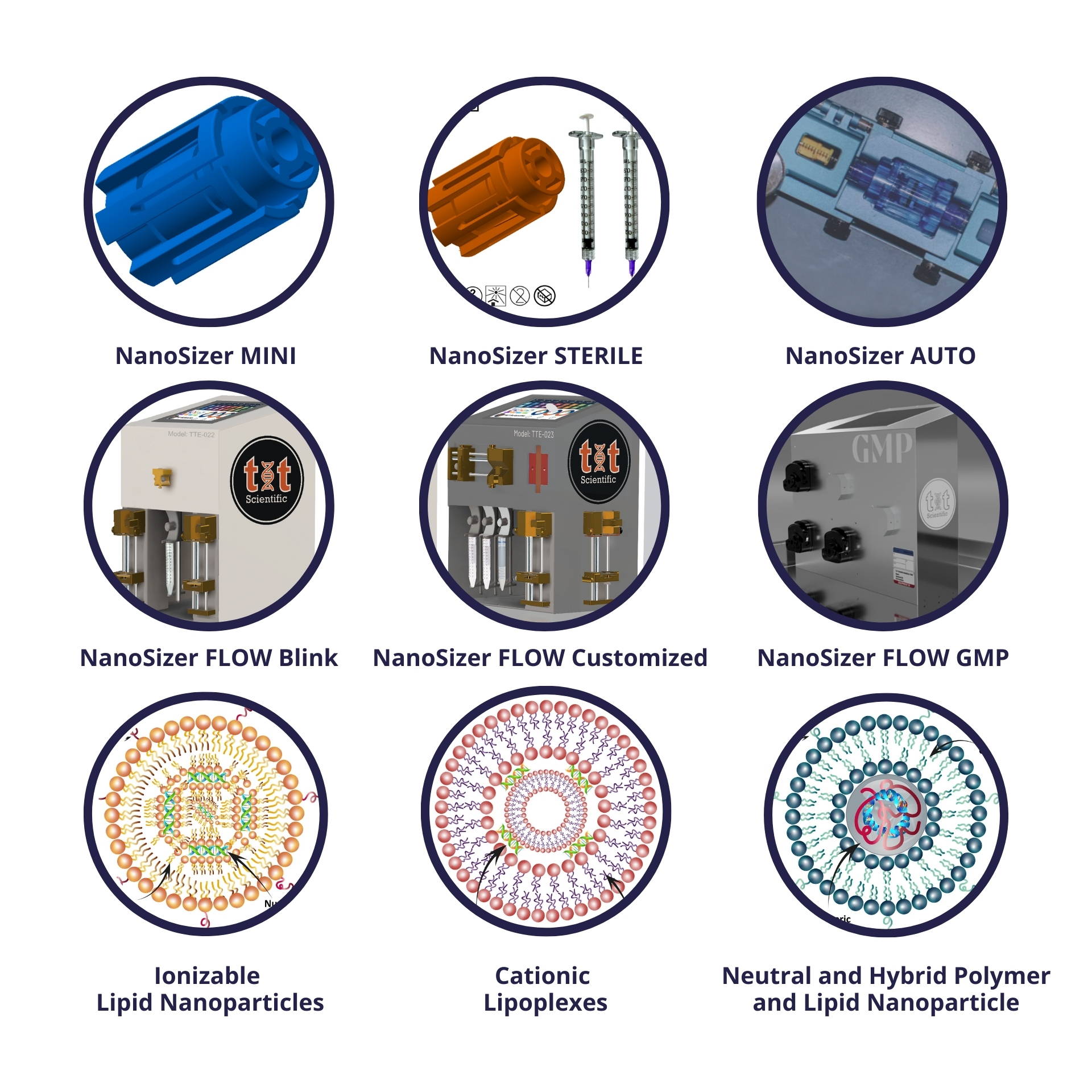 T&T Scientific is constantly innovating in the space of nanomedicine manufacturing and formulations. T&T has expanded its manufacturing technology to highly scalable, precise, low cost, and small footprint solvent injection technologies, NanoSizer Flow, starting with patent-approved continuous extrusion technology. The solvent injection technology is being widely used in COVID vaccines and other gene therapy manufacturing applications. Moreover, the formulation department at T&T develops novel Lipid Nanoparticle (LNP) formulations for a wide variety of active pharmaceutical ingredients (APIs), including mRNA, Self Amplifying RNA, Proteins, Antibodies, Peptides, siRNA, DNA, Small and Large Molecules. ProFECT is the brand for T&T's lipid, polymer, and hybrid nanoparticle formulations.