NanoSizer FLOW
---
NanoSizer FLOWTM Applications: 
Pharmaceuticals Vaccines and Therapeutics, Food and Beverage, Cosmetics, Agriculture, and Other Life Science Areas
NanoSizer FLOWTM Technology Remarks: 
Complete Process Control
Temperature Control
Inline Dilution
Monodispersed Particles
Pat Enabled
In-line Analytics Options
Continuous and Scalable Technology
GMP Ready
Representative data set below shows HSPC:Chol:DSPG liposomes formed in different sizes with a narrow size distribution (low PDI) by controlling the flow rates at different temperatures.

We offer a full range of NanoSizer FLOW systems that scales from research & development to manufacturing for nanoparticles (such as liposomes, LNPs, emulsions, polymeric micelles, etc.). Multiple options available, please send an inquiry for additional information. We take our client's confidentiality seriously; if required here is our version of mutual NDA, we will be glad to execute before discussions.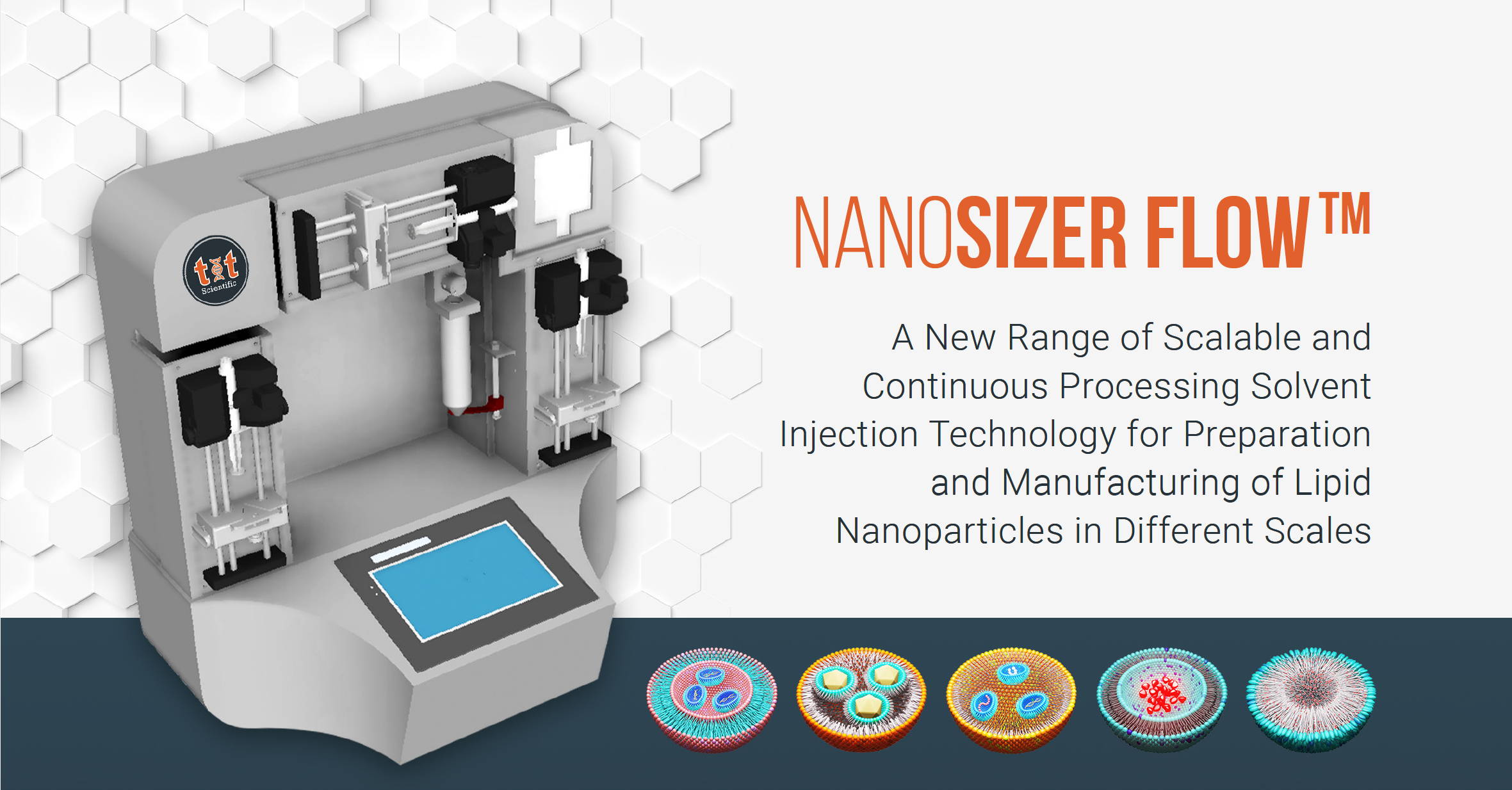 ---
Sorry, there are no products in this collection.