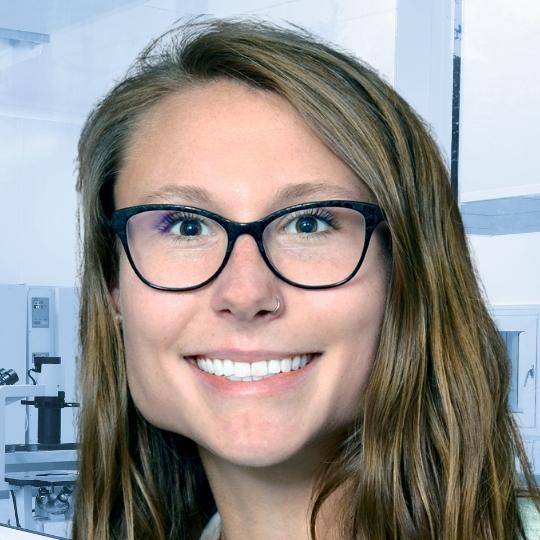 Ms. Sarah M. Ryder, M.S.
Chief Scientist of Analytics
Ms. Sarah Ryder is a scientist and analytical biochemist with an extensive focused and background in the field of immunology. Ms. Ryder has completed her Bachelor of Science in Chemistry and Masters of Science with the focus on Analytical Chemistry and built expertise on variety of Analytical and experimental Techniques such as Extractions, Chromatography, Distillations, Crystallizations, Purifications, Nuclear Magnetic Resonance (NMR) Spectroscopy, 13Carbon NMR, 2D NMR, Infrared Spectroscopy, UV/Vis and fluorescent spectrophotometry, Polymerase Chain Reaction (PCR) and DNA Amplification, Gel electrophoresis, Cell Culture, Electrophoretic Mobility Shift Assays (EMSA), and Enzyme-Linked Immunosorbent (ELISA). Ms. Ryder expertise in analytical chemistry and experimental charachterization will be playing crucial rules to T&T Scientific's clients' success in different departments of Formulation Development and Optimizations, Clinical and Preclinical Technology Transfer and Analytical Method Developments, as well as her crucial rule in quality control of drug products produced at T&T Scientific at clinical and commercial stages.
---
Contact Quality Control Unit
Overview of Areas of Expertise and Interests
Analytical Methods Development for Therapeutics and Vaccines

Biochemical, Molecular, and Cellular Foundations of Life

Gene Expression and Regulation

Cellular Organization and Function

Cell Growth, Cell Differentiation, and Immunology

Biometry and Biomedical Computing
Analytical Methods & Experimental Characterization Expertise
Acid-Base and Liquid-Liquid Extractions

Thin Layer, Flash, and Dry Chromatography

Fractional and Simple Distillation

Crystallization purification techniques

(1H) Proton Nuclear Magnetic Resonance (NMR) Spectroscopy

13Carbon NMR, 2D NMR

Infrared Spectroscopy

Gas Chromatography, Mass Spectrometry

UV/Vis and Fluorescent Spectrophotometry

Polymerase Chain Reaction (PCR) and DNA Amplification

Gel Electrophoresis

Cell Culture

Electrophoretic mobility shift assays (EMSA)

Enzyme-Linked Immunosorbent (ELISA)

Regulated Labeling, Storage, and Disposure of Laboratory Chemicals and Hazardous Waste

Routine Cleaning and Maintenance of Laboratory Equipment

Use of Proper Protective Equipment and Standard Operating Procedures

Efficiently navigates Mac OS, Windows, Microsoft Office,

Molecular Modeling with ChemSketch, Spartan, Pymol

Programming languages HTML and Python

Biomedical computing with statistical analysis in R